Legendary jazz guitarist Kurt Rosenwinkel and acclaimed Swiss pianist Jean-Paul Brodbeck join forces in a landmark collaboration to present The Chopin Project, a reinterpretation of Chopin's music adapted for jazz quartet, with Jorge Rossy on drums and Lukas Traxel on bass. The Chopin Project explores Chopin's timeless romantic music and traces the indelible mark it has left on Jazz improvisation.
One might wonder whether the elegant compositions of Chopin's romantic era are suitable for reinterpretation by a modern electric Jazz quartet. Brodbeck and company, through fascinating interpretations of original arrangements of classical preludes, études, nocturnes and waltzes, leave no room for doubt. Romantic rhythms are transformed into the braggadocio of swing, angular folk melodies are transformed into Blues, and the refined elegance of Chopin's long arching melodic lines are transfigured by the transcendent energy of post-bop. Rosenwinkel's jubilant lead lines fly overhead, metamorphosing Chopin's familiar melodies into something profoundly new.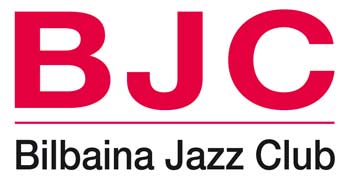 ---
The team
---
Guitar: Kurt Rosenwinkel.
Piano: Jean-Paul Brodbeck.
Drums: Jorge Rossy.
Double bass: Lukas Traxel.
Prices
21 € /discounts
Friends of Arriaga:
25% DISCOUNT.

Groups, young people, over-65s, unemployed, large families and people with 33%+ disability:
20% DISCOUNT.

Members of Bilbao Jazz Club:
14€.

People with disabilities who use wheelchairs:
50% DISCOUNT (in proscenium balcony and one accompanying person)