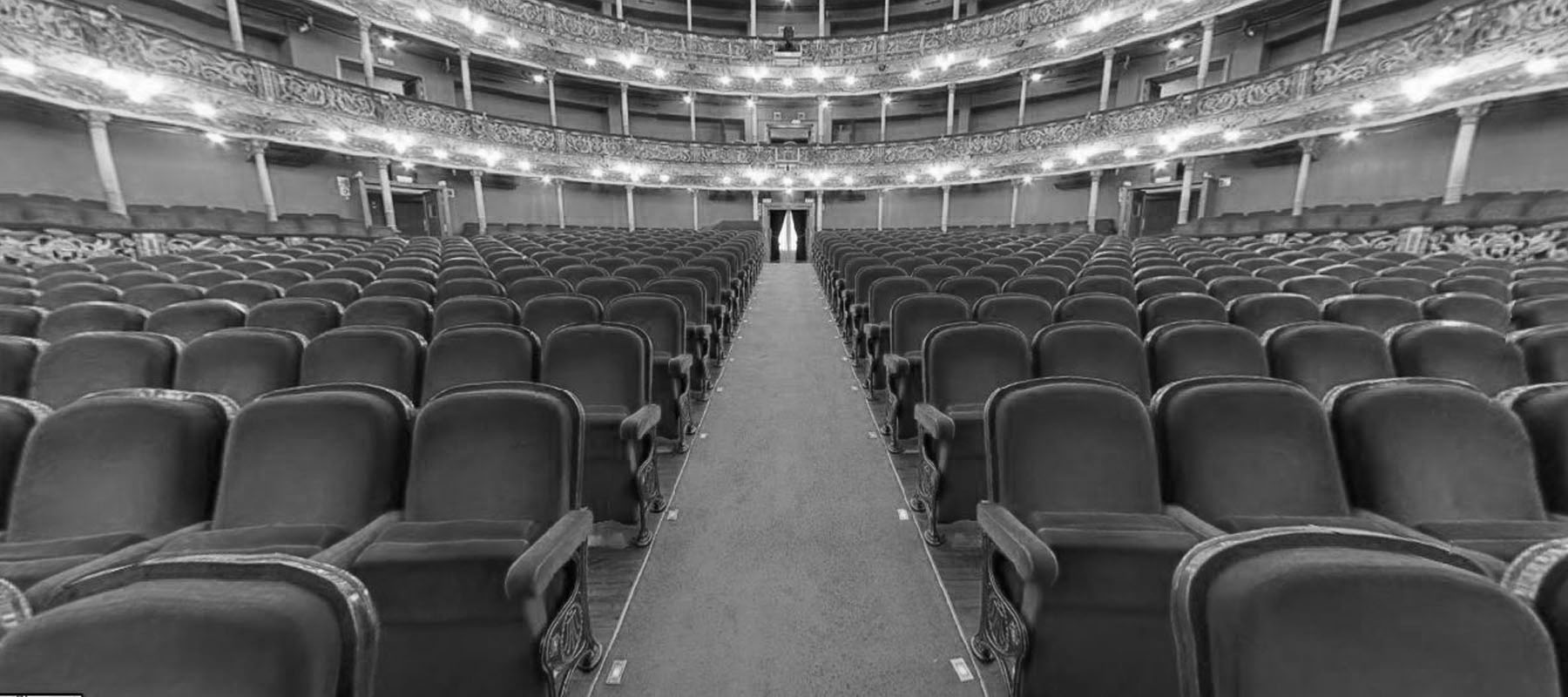 Info Terms and conditions
 

Seats purchased for performances will not be exchanged or refunded. Bookings will only be refunded if the show is cancelled.
 

Teatro Arriaga reserves the right to postpone performances, and to change dates, times, programmes and the advertised cast members of the shows, when circumstances so demand.
 

As a courtesy to the audience and the artists, strict punctuality is requested. Members of the public will not be permitted to enter the theatre when the show is in progress in consideration to the audience and the performers, except during established intervals, bar any provisions to the contrary in the rules.
 

Kindly disconnect mobile telephones and all types of alarm before entering the theatre.
 

Smoking is not permitted.
 

If a ticket is sold at a discount, the ticket-holder may be asked to show the corresponding card for this to be checked.
 

Photography, filming and recording are not permitted inside the theatre.
 

Owing to justified organisational, technical and programming reasons, the Arriaga Theatre reserves the right to reclaim sold tickets and exchange them for others.
 

Children under the age of three are not allowed into performances not aimed specifically at children except from age recommended.
 

Do not leave items such as coats, bags, programmes, etc. on the handrails. The Theatre has a coat check service.
 

All members of the audience must sit in their own seat and may not change seat before or during the performance, unless indicated by the Theatre.
 

Teatro Arriaga reserves the right to refuse admission.