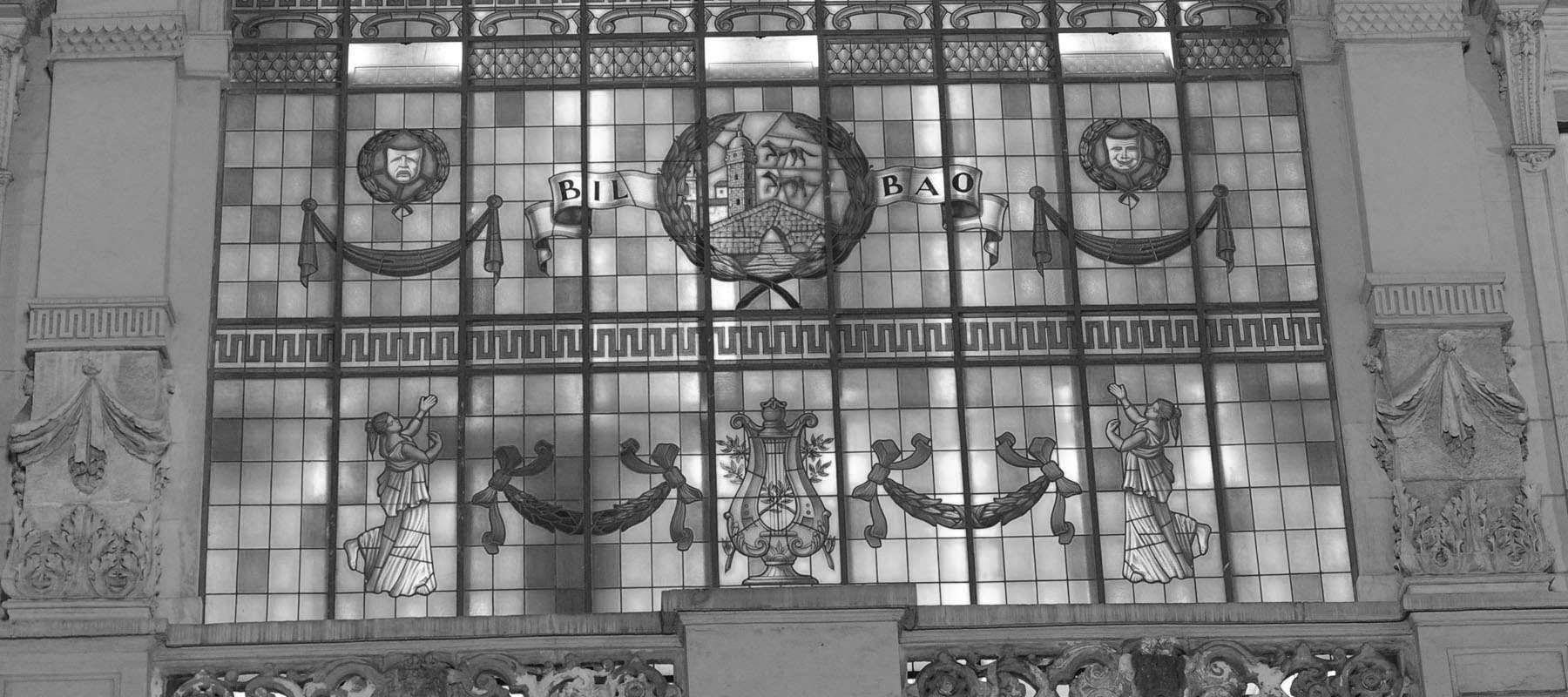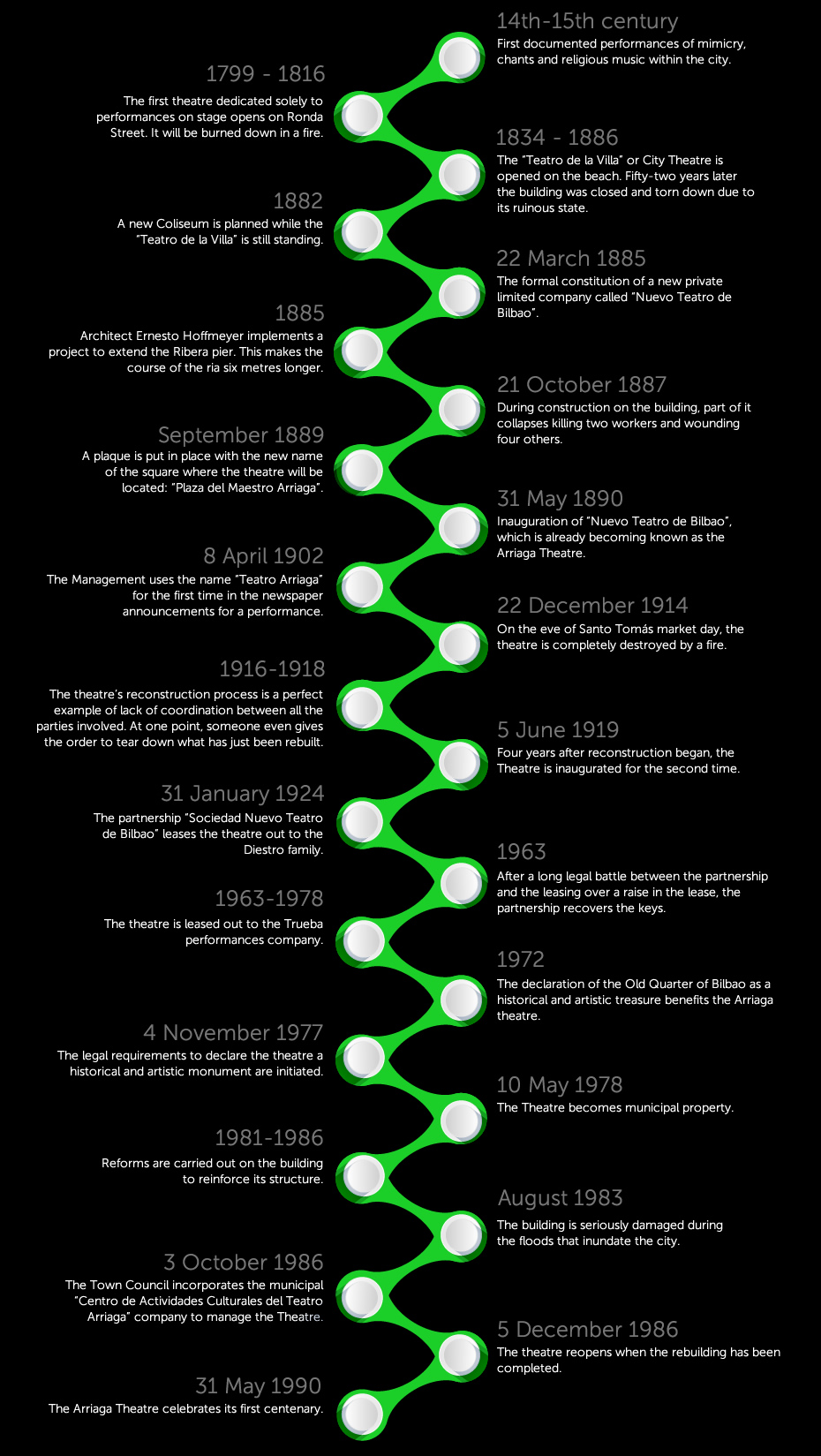 14th-15th century
First documented performances of mimicry, chants and religious music within the city.
1779 – 1816
The first theatre dedicated solely to performances on stage opens on Ronda Street. It will be burned down in a fire.
1834 – 1886
The Teatro de la Villa or City Theatre is opened on the beach. Fifty-two years later the building was closed and torn down due to its ruinous state.
1882
A new Coliseum is planned while the Teatro de la Villa is still standing.
1885
22 March
The formal constitution of a new private limited company called Nuevo Teatro de Bilbao.
1885
Architect Ernesto Hoffmeyer implements a project to extend the Ribera pier. This makes the course of the ria six metres longer.
1887
21 October
During construction on the building, part of it collapses killing two workers and wounding four others.
1889
September
A plaque is put in place with the new name of the square where the theatre will be located: Plaza del Maestro Arriaga.
1890
31 May
Inauguration of Nuevo Teatro de Bilbao, which is already becoming known as the Arriaga Theatre.
1902
8 April
The Management uses the name Teatro Arriaga for the first time in the newspaper announcements for a performance.
1914
22 December
On the eve of Santo TomáS market day, the theatre is completely destroyed by a fire.
1916 – 1918
The theatre's reconstruction process is a perfect example of lack of coordination between all the parties involved. At one point, someone even gives the order to tear down what has just been rebuilt.
1919
5 June
Four years after reconstruction began, the Theatre is inaugurated for the second time.
1924
31 January
The partnership Sociedad Nuevo Teatro de Bilbao leases the theatre out to the Diestro family.
1963
After a long legal battle between the partnership and the leasing over a raise in the lease, the partnership recovers the keys.
1963 – 1978
The theatre is leased out to the Trueba performances company.
1972
The declaration of the Old Quarter of Bilbao as a historical and artistic treasure benefits the Arriaga theatre.
1977
4 November
The legal requirements to declare the theatre a historical and artistic monument are initiated.
1978
10 May
The Theatre becomes municipal property.
1981-1986
Reforms are carried out on the building to reinforce its structure.
1983
August
The building is seriously damaged during the floods that inundate the city.
1986
3 October
The Town Council incorporates the municipal Centro de Actividades Culturales del Teatro Arriaga company to manage the Theatre.
1986
5 December
The theatre reopens when the rebuilding has been completed.
1990
31 May
The Arriaga Theatre celebrates its first centenary.