Violinist, composer and leader of the quarter, Maureen Choi was born in Michigan (USA). The Korean-born American violinist began playing at the age of five. A graduate of Michigan State University and Berklee College of Music, Choi has won several international violin competitions and has performed as a soloist in Australia, Asia, Europe and North America. She has also performed with artists such as Rodney Whitaker, Johnny O'Neal, Larry Harlow, Josh Groban, Kanye West, the Trans-Siberian Orchestra and Javier Colina; as well as recording for many artists and film soundtracks. She was a faculty member at Berklee College of Music and currently teaches at the Centro Superior Musica Creativa, in Madrid.
She released her first album entitled Maureen Choi Quartet, with great names from the Detroit jazz scene. After coming to Spain she founded the MAUREEN CHOI QU4ARTET in 2013 which is celebrating its tenth anniversary. Alongside Choi, the band is made up of Daniel García Diego (piano), Mario Carrillo (double bass) and Michael Olivera (drums). The quartet recorded Ida y Vuelta (2015), with its original compositions and arrangements; and in 2019 they released Theia.
In Spain, Maureen Choi has been revolutionising the scene of improvised music. Inspired by the rhythms and sounds of the Spanish diaspora, classical music and jazz, she describes her music as "Spanish chamber jazz". The quartet has given more than 500 concerts all over Spain and toured the USA and Asia with excellent reviews from the specialised press such as Downbeat or All About Jazz. The band has achieved a level of maturity, interconnectedness, subtlety and musicality that is hard to explain. Maureen's ability to connect emotionally with audiences through her violin is unparalleled. As Pat Metheny once said: "Truly original, no other violinist is doing anything like it."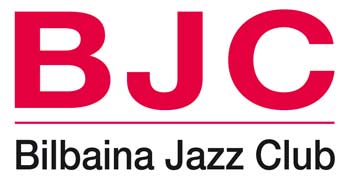 Prices
21€ /discounts
Friends of Arriaga:
25% DISCOUNT.

Groups, young people, over-65s, unemployed, large families and people with 33%+ disability:
20% DISCOUNT.

Members of Bilbao Jazz Club:
14€.

People with disabilities who use wheelchairs:
50% DISCOUNT (in proscenium balcony and one accompanying person)