Concierto en colaboración Teatro Arriaga – Bilbaína Jazz Club
The American saxophonist Jerry Bergonzi, considered a visionary artist given his great technique and subtle lyricism, has a career full of international recognition as an instrumentalist, composer and pedagogue.
Boston born, he became interested in music as a child. At the age of seven he started playing the clarinet and looked up to Duke Ellington, Count Basie and Lester Young. At the age of twelve he chose the saxophone as his main instrument and fell in love with the music of Miles Davis and John Coltrane. A professional musician from the age of thirteen, Bergonzi's career took off in the seventies, when he moved to New York and became acquainted with musicians such as Joe Lovano, John Scofield, Tom Harrell and Victor Lewis. He was also a regular member of the group of the legendary pianist Dave Brubeck.
His impeccable technique, his mastery of modern and traditional jazz languages, the power of his sound and his undeniable status as heir to the great tenor saxophonists, make him one of the most eminent musicians of jazz modernity that is built on respect for the genre's past.
So far, Jerry Bergonzi has left us a discography of great quality that has fascinated audiences the world over. He has also enchanted other great artists such as Paul Desmond, Gerry Mulligam, Dave Holland and John Abercrombie, all of whom desired to collaborate with him. Moreover, his classes in Boston are a mecca for many young saxophonists. So, it is no understatement to say that a living jazz legend will be visiting us.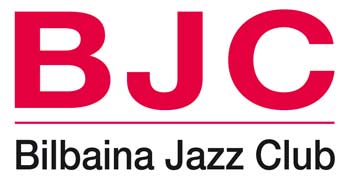 ---
The team
---
Tenor saxophone: Jerry Bergonzi.
Piano: Carl Winther.
Contrabass: Johnny Åman.
Drums: Anders Mogensen.
Prices
21€ /with discounts
Friends of Arriaga:
25% DISCOUNT.

Groups, young people, over-65s, unemployed, large families and people with 33%+ disability:
25% DISCOUNT.

Members of Bilbao Jazz Club:
14€.

People with disabilities who use wheelchairs:
50% DISCOUNT (in proscenium balcony and one accompanying person)