Esta actuación sustituye al concierto de Jerry Bergonzi, quien no ha podido girar por problemas de salud.
El lider del trío oficiante es Carl Winther (1984, Dinamarca), uno de los pianistas con más talento de los surgidos de la excelente e inagotable escena jazzistica escandinava. Hijo del compositor y trompetista de fama mundial, Jens Winther, comenzó a hacer giras a una edad temprana. Pianista creativo y virtuoso, ganador de numerosos premios y galardones -entre ellos el del Festival de Getxo 2011-, Winther ha actuando con artistas como Billy Hart, Jerry Bergonzi, Bill Evans, Daniel Humiar, Adam Nussbaum, James Genus, Till Broenner, Markus Strickland, Dick Oats, Dejan Terzic, Eliel Lazo, Moussa Diallo, Mads Vinding, Hugo Rasmussen, Mikkel Nords, Al Campos, Tomas Franck, Doug Raney, Frederik Kronkvist y Afonso Corea, por nombrar algunos. Completan el trío de Carl Winther dos músicos de primer nivel como el contrabajista Johnny Åman y el baterista Anders Mogensen.
Y al trío se añade una colaboración muy especial, la de Rick Margitza (1961, USA) un saxo tenor magnífico. Sin embargo,su recorrido hasta el saxo no fue por la línea directa. Comenzó a tocar el violín cuando tenía cuatro años (su abuelo era violonchelista y su padre violinista de la Orquesta Sinfónica de Detroit), estudió piano clásico durante un tiempo y también oboe antes de pasar al saxo tenor en la escuela secundaria. Realizó sus estudios en la Wayne State University, Berklee Collage of Music de Boston, Miami University y, finalmente, en la Universidad Loyola en Nueva Orleans, donde vivió y tocó durante cuatro años. Margitza giró con Maynard Ferguson y también con Flora Purim y Airto antes de mudarse a Nueva York en 1988. Pasó parte de 1988 en el grupo de Miles Davis grabando cuatro discos con la banda de Davis y, despues, durante 1989-1991 lideró una serie de sesiones en Blue Note y publicó tres albums con Blue Note Records. A partir de entonces, grabó copiosamente con músicos como Eddie Gómez, Tony Williams, Bobby Hutcherson, Maria Schneider, McCoy Tyner y Chick Corea.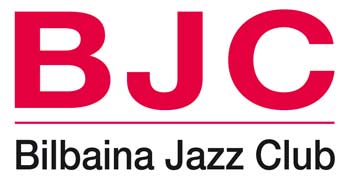 ---
The team
---
Piano: Carl Winther.
Kontrabaxua: Johnny Åman.
Bateria: Anders Mogensen.
Saxo tenorra: Rick Margitza.
Prices
21€ /discounts
Friends of Arriaga:
25% DISCOUNT.

Groups, young people, over-65s, unemployed, large families and people with 33%+ disability:
25% DISCOUNT.

Members of Bilbao Jazz Club:
14€.

People with disabilities who use wheelchairs:
50% DISCOUNT (in proscenium balcony and one accompanying person)