Cancelled performances
TICKET REFUND
To recover the cost of tickets purchased for cancelled shows, the procedure will be as follows:
If the tickets were purchased via Internet, the price will automatically be refunded, by crediting the credit card with which payment was made. Due to the large volume of tickets, we would ask you to please be patient.
If the tickets were purchased at the theatre, the price will be refunded once the confinement period is over, at Arriaga Theatre box office during normal working hours.
MORE INFORMATION
You can contact Arriaga Theatre Information Office. Monday to Fridays: 11:00-14:00 hours and 17:00-20:00 hours.
One of Europe's finest ballet companies is coming from Switzerland to perform one of the greatest titles of all time: Shakespeare's classic "Romeo and Juliet". In addition, the music will be performed live by the Bilbao Orkestra Sinfonikoa (BOS) as part of this proposal by eminent Swiss choreographer Joëlle Bouvier, which evokes the eternal history of the star-crossed lovers from Verona and which is based on excerpts from the three suites for orchestra taken by Sergei Prokofiev himself from his ballet "Romeo and Juliet".
This story takes place, took place and will take place again and again. That is why it is not set at any specific time and concentrates the experience of the lovers within its essential framework: five characters are sufficient, whilst the company gives its collective dimension to this tragic family history, through stunning dance numbers.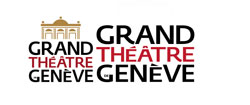 ---
The team
---
Bilbao Orkestra Sinfonikoa - Conducted by Musical Manuel Coves
GTG/Magali Dougados
Choreography: Joëlle Bouvier
Assistant choreographers: Rafael Pardillo and Emilio Urbina
Stage design: Remi Nicolas and Jacqueline Bosson
Wardrobe: Philippe Combeau and Joëlle Bouvier
Lighting: Remi Nicolas
Ballet du Grand Théâtre de Genève
General Director: Aviel Cahn
Ballet Director: Philippe Cohen
Assistant to the Ballet Director and rehearsal manager: Vitorio Casarin
Administrative coordinator: Emilie Schaffter
Ballet masters: Grant Aris, Grégory Deltenre
Technical director: Philippe Duvauchelle
Ligths manager: Arnaud Viala
Stage manager: Mansour Walter
Sound: Jean Marc Pinget
Dressmaker: Caroline Bault
Pianist: Serafima Demianova 
Season partner: Indosuez Wealth Management
Musical director: Manuel Coves
Orchestra: Bilbao Orkestra Sinfonikoa (BOS)
Cast: Ballet du Grand Théâtre de Genève
Juliet: Yumi Aizawa  or Madeline Wong
Romeo: Nahuel Vega or Sasha Riva
Theobald: Armando González Besa
Mercutio: Geoffrey Van Dyck/ Andrei Cozlac
Death: Valentino Bertolini
Yumi Aizawa, Céline Allain, Ornella Capece, Angèle Cartier, Diana Duarte, Léa Mercurol, Tiffany Pacheco, Mohana Rapin, Sara Shigenari, Lysandra Van Heesewijk, Madeline Wong
Valentino Bertolini, Zachary Clark, Andrei Cozlac, Geoffrey Van Dyck, Armando Gonzalez Besa, Xavier Juyon, Adelson Nascimento, Juan Pérez, Simone Repele, Sasha Riva, Nahuel Vega
Passes
1 May – 19:30 h.
2 May – 17:30 h. y 21:00 h.
Prices
from €17 to €52 /discounts
Friends of the Arriaga: maximum 25% discount.
BOS: 20% discount
Groups, young people, over 65s, job seekers, large families, people with a disability of more than 33%, and dance professionals: 20% discount
Last minute discount (for the above groups, except Friends of the Arriaga): 50% discount
Last minute discount for Young Friends of the Arriaga: 70% discount
Wheelchair users: 50% discount (seated in the proscenium box with a companion)

Duration
1 hour 15 minutes /no interval