Concert in collaboration with Arriaga Theatre – Bilbaína Jazz Club
Saxophonist, teacher, composer and arranger Ariel Brínguez presents his project Nostalgia Cubana, an elegant selection of great songs from his homeland Cuba. Through this personal and very special project, he aims to show a more intimate musical Cuba, as well as to pay tribute to the forms shaped by great artists such as Bola de Nieve, José Antonio Méndez, Eliseo Grenet, Cachaito López and Juanito Márquez, among others. Melodies and lyrics that have moved generations and that continue to touch us, regardless of condition or latitude.
More danceable Afro-Cuban rhythms, beautiful Bolero, Danzon or the distinguished "Filin Cubano" adorn this compilation of acclaimed musicalised poems, belonging now to universal cultural heritage. Nostalgia Cubana recreates the resounding atmosphere of Cuba in the 1950s, recollecting and nourishing it with the perceptions of life here and now. A repertoire that continually evokes passion as the essence of the human being.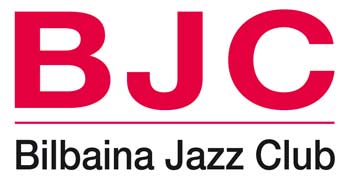 ---
The team
---
Saxophones: Ariel Bringuez.
Guitar: Javier Sánchez.
Piano: Pablo Gutiérrez.
Double bass: Toño Miguel.
Drums: Georvis Pico.
Prices
21€ /discounts
Friends of Arriaga:
25% DISCOUNT.

Groups, young people, over-65s, unemployed, large families and people with 33%+ disability:
20% DISCOUNT.

Bilbaina Jazz Club members:
14€

People with disabilities who use wheelchairs:
50% DISCOUNT (in proscenium balcony and one accompanying person)