Jorge and Maikel Vistel, (Santiago de Cuba), come from a family with an extensive musical tradition. Their father, Jorge Vistel, was the one who introduced them to the world of music at an early age. Very skilled in jazz improvisation, they were recognised for their maturity and musicality already in their teenage years.
Separately, they are exceptional, but together, the brothers' connection creates improvisational magic, beautiful "versions" between trumpet and saxophone. Jorge (trumpeter) and Maikel (saxophonist) have been performing for 20 years in Cuba and abroad, connecting with audiences and generating strong positive energy on stage. Their music is based on modern jazz and Afro-Cuban trends. The brothers are emotional and passionate artists, whose captivating live performances offer audiences a wonderful experience. They have shared the stage and musical performances with outstanding musicians such as Quincy Jones, Nicholas Payton, Danilo Perez, Steve Coleman, Gerald Clayton, and many others. The Vistel Brothers have released two albums: Evolución (2010) and the more recent Fiesta En El Batey (2022), which will be the focus of their performance at Arriaga.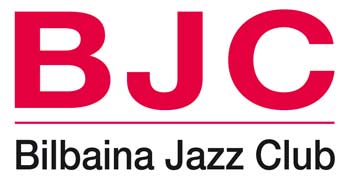 ---
The team
---
Trumpet: Jorge Vistel.
Tenor saxophone: Maikel Vistel.
Double bass: Reinier Elizarde.
Drums: Lukmil Pérez.
Percussion: Fernando Favier.
Percussion: Yuvisney Aguilar.

Prices
21€ /discounts
Friends of Arriaga:
25% DISCOUNT.

Groups, young people, over-65s, unemployed, large families and people with 33%+ disability:
20% DISCOUNT.

Members of Bilbao Jazz Club:
14€.

People with disabilities who use wheelchairs:
50% DISCOUNT (in proscenium balcony and one accompanying person)