The German saxophonist Tobias Meinhart, who has lived in New York for fifteen years, is one of the most outstanding European artists in the New York jazz scene. With nine albums as leader, he plays regularly at Blue Note, The Jazz Gallery, Jazz at Lincoln Center, Birdland, 55 Bar and Dizzy Coca Cola. He has recorded and toured with Kurt Rosenwinkel, Ingrid Jensen and Aaron Goldberg, among many others.
The young Bavarian saxophonist comes to the Arriaga Theatre to present Berlin People, a project that unites the musical cultures of his native Germany with New York. Meinhart has already made his mark in Biscay, having performed twice at the Getxo Festival, where he won the Audience Award (2009), the First Prize for Groups and the Best Soloist Award (2012). Now, thanks to the BJC Arriagan cycle, Bilbao welcomes one of the most outstanding saxophonists on the international scene.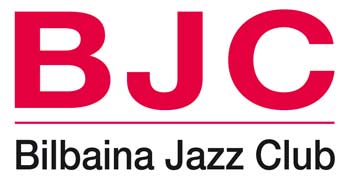 ---
The team
---
Tenor saxophone: Tobias Meinhart
Piano: Ludwig Hornung
Double bass: Tom Berkmann
Drums: Mathias Ruppnig

Prices
21€ /with discounts
Friends of Arriaga:
25% DISCOUNT.

Groups, young people, over-65s, unemployed, large families and people with 33%+ disability:
20% DISCOUNT.

Members of Bilbao Jazz Club:
14€.

People with disabilities who use wheelchairs:
50% DISCOUNT (in proscenium balcony and one accompanying person)