Concert in collaboration with Arriaga Theatre – Bilbaína Jazz Club
The "BJC Arriagan" cycle is back, in trio format, with one of the great Jazz and Flamenco musicians, without limits. Jorge Pardo is a restless soul, always embracing new projects, disparate formations and collaborations, which seek to take his music beyond known confines. And despite playing saxophone and flute; no guitars, no singing, no dancing, not being a gypsy; there is no doubt that Jorge Pardo is a distinguished member of the 21st century Flamenco family. He is a great Jazz master, as his brilliant track record and awards attest. One such award is the one he received on 15 January 2013 at the Théâtru du Châtelet in Paris from the prestigious French Jazz Academy, for the Best European Jazz Musician.
Some musicians are masters in their own field, but flounder in other musical genres; other musicians manage to fuse languages with a certain prowess; but only a few true alchemists know the nature and properties of the metals they wish to melt and how to obtain pure art through this alchemy. Jorge Pardo is one of them, and he will demonstrate this at the Arriaga accompanied by Melón Jimenez on guitar and Bandolero on percussion.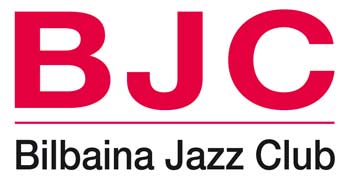 ---
The team
---
Saxophone, flute: Jorge Pardo.
Guitar: Melón Jiménez.
Percussion: Bandolero.
Prices
21€ /discounts
Friends of Arriaga:
25% DISCOUNT.

Groups, young people, over-65s, unemployed, large families and people with 33%+ disability:
20% DISCOUNT.

Bilbaina Jazz Clubeko kideak:
14€

People with disabilities who use wheelchairs:
50% DISCOUNT (in proscenium balcony and one accompanying person)